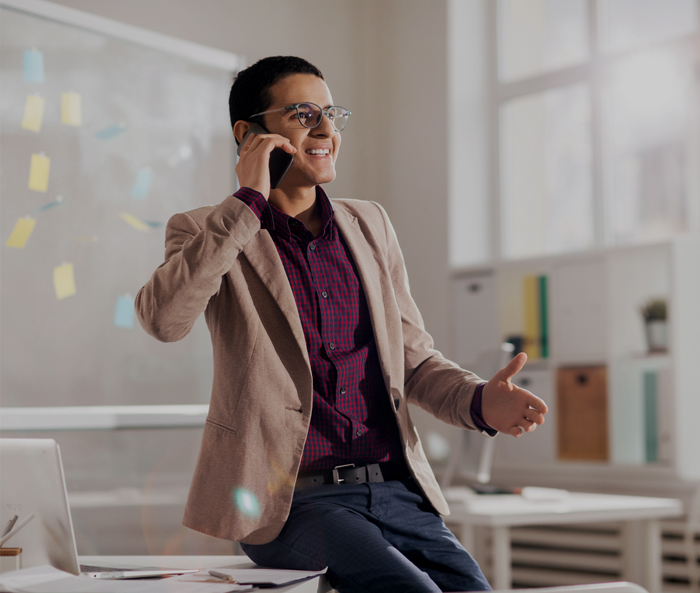 OneBox Terms of Use – Private
General
Scope
These terms of use ("the Terms of Use") apply to Onebox websites, digital mailboxes, digital services, apps, social media, and other digital platforms operated by Onebox (the "Services"). When you accept these terms, you also accept the Onebox Privacy Policy.
About OneBox
Onebox gives you access to, subject to availability, a) letters, messages, etc., (hereinafter "Messages") from businesses with whom you have registered to and to digital mail from public authorities, b) your personal archives in Onebox, c) direct, secure communication with a registered business, d) signing agreements digitally, e) make payments via associates, and and f) use the services and functions offered by Onebox at any time arising from partnerships with third parties.
Limitation of liability
Unless otherwise stipulate by law, Onebox, nor its directors, employees, agents, partners, suppliers or content providers, shall in no event be liable under contract, tort, strict liability, negligence or any other legal or equitable theory with respect to the Services (including, without limitation, any content) (i) for any lost profits, data loss, cost of procurement of substitute goods or services, or special, indirect, incidental, punitive, or consequential damages of any kind whatsoever, substitute goods or services (however arising), (ii) for any bugs, viruses, trojan horses, or the like (regardless of the source of origination), (iii) the, non-delivery, incorrect delivery or late delivery of a message, (iv) unauthorized or fraudulent use of the Services (including the credentials) that you fail to communicate to Onebox, (iv) for any direct damages or (vi) for third-party services offered via Onebox.
Indemnification
You shall defend, indemnify, and hold harmless Onebox, its affiliates and each of its, and its affiliates employees, contractors, directors, suppliers and representatives from all liabilities, claims, and expenses, including reasonable attorneys' fees, that arise from or relate to (i) your use or misuse of, or access to, the Services (ii) your violation of the Terms of Use, or (iii) infringement by you, or any third party using your account, of any intellectual property or any other right of any person or entity. Onebox reserves the right to assume the exclusive defense and control of any matter otherwise subject to indemnification by you, in which event you will assist and cooperate with Onebox in asserting any available defenses.
Inactivity in the event of death
In the event of death, Onebox reserves the right to delete all of the deceased's data held by Onebox after a period of 15 months. The same shall apply if you have not used Onebox for a period of over 5 years.
Changes to the Terms of Use
We reserve the right, at our sole discretion, to modify or replace any of the Terms of Use, or change, suspend, or discontinue the Service (including without limitation, at any time by posting a notice on our website or by sending you an email). It is your responsibility to check the Terms of Use periodically for changes. Your continued use of the Onebox services following the posting of any changes to the Terms of Use constitutes acceptance of those changes.
Intellectual Property Rights
The Services provided by Onebox contain content specifically provided by Onebox and such is protected by copyrights, trademarks, service marks, patents, trade secrets or other proprietary rights and laws.
Dispute Resolution
The Terms of Use shall be governed by and construed in accordance with the laws of the Kingdom of Bahrain. Any dispute or claim arising out of or in connection with these Terms of Use shall be referred to and finally settled by the courts of the Kingdom of Bahrain.
Your digital mailbox at OneBox
You can receive mail from the public sector and private senders in your digital mailbox at Onebox. The following terms apply when you set up a digital mailbox at Onebox:
Legal effect
The messages you receive via Onebox will not be sent by the standard national postal service. Messages received in Onebox have the same legal effect as if received by regular mail, e.g. with regard to payment due date, acceptance and complaints. Messages are regarded as received by you when they are available in Onebox.
Deletion
Any message deleted by you in Onebox cannot be restored. You can delete messages and documents in your digital mailbox at Onebox at any time. Onebox cannot access the content of your messages. Onebox reserves the right to suspend your access to your digital mailbox when Onebox is obliged to do so by law or when other people's personal data has been accidentally compromised.
Your responsibilities
You must a) regularly check whether there are any new messages in your digital mailbox at Onebox, b) ensure that Onebox always has your correct email address and/or your mobile phone number if you want to be notified of new messages, and c) immediately change access code and inform Onebox if you become aware of or suspect irregularities or abuse of your digital mailbox at Onebox.
Unregister from Digital Mailbox
Unless you have entered into an agreement with an entity stipulating that you are granted a digital mailbox at Onebox under which you will receive messages from that entity, you can opt out (unregister) of receiving Messages from private senders in Onebox..
Digital services
Onebox allows you to access different digital services of your own choice. The content depends on who supplies and administers the digital service. The digital services you choose will either be supplied and administered by Onebox or by a third party.
Content of digital services
The content shown when accessing a digital service can be determined by a third party. Onebox shall not be held liable for such content.
Consent and verification
When adding a digital service provided and administered by a third party, you give your consent to Onebox in disclosing any data necessary to the third party for it to be able to verify your identity. You will always be informed of what data is being disclosed when adding a service. You can withdraw your consent at any time by opting out of the service.
Opting out of a digital service
You can opt out of any service registered on Onebox. To do so, delete the service in question in your settings. When you opt out of a digital service, it does not mean that you no longer have a user profile or data registered with the third party providing and administering the service. To delete your user profile and/or data held by a third party, you need to contact that third party directly. Deletion of your user profile and data held by a third party is not Onebox' responsibility.