Communicate with your customers directly and securely
By signing up as a partner, the OneBox platform will provide a 100% guaranteed delivery of documents to the intended recipients, and you will experience increased productivity, engagement and conversion rates.
OneBox will reduce costs by allowing you to exchange documents faster, more efficiently, securely and reducing the environmental impact associated with physical documentation.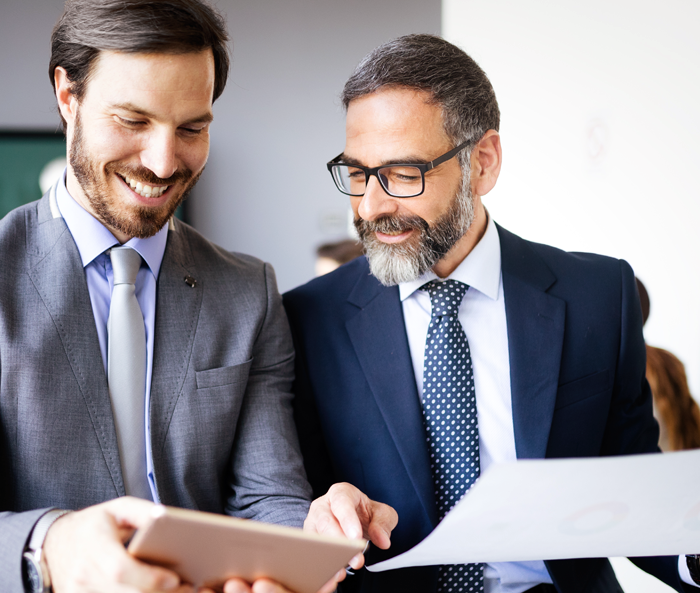 As a partner, you will become part of a network of innovative digital companies and public entities, working together to create a new digital society.
Partnering with Beyon Connect, you will gain access to a platform that is
User friendly
Secure
Transparent
Ensuring direct communication to citizens
Offering a new way for people and businesses to connect
Interested in hearing more? Contact us on info@onebox.bh for an initial talk and learn more about what it means to partner up with Beyon Connect.
Use Cases
Sign contracts and application forms
General notifications & reminders
Purchases
Bill payments
Less manual paperwork and automated processes to shorten the user journey
General service notifications & reminders
Warranties
Exchange of data with insurance companies
Payments
Bodyshop invoices
Create your own real-estate eco-system within OneBox, without the overhead
General service notifications & reminders
Service management requests (e-services)
Communication with local authorities
Rental payments
Down payments
Service charge payments
Automate internal organizational processes with OneBox
Sign offer letters
Sign employment contracts
Notifications
View training calendar & opt-in in (e-service)
Payslips with QR codes
Insurance policies
Insurance claims
Sign insurance policies
Insurance letters
Certificates of Insurance
Bank statements
Other official bank letters
Sign loan applications
Credit card payments
Travelers can complete required documents at the convenience of their home – allowing for new services, like immigration fast track
Accept online payments and signatures securely
Unify communications with all public and private hospitals on one platform
Sharing of medical imaging with patients
Prescriptions
Payments
Tests results
Doctors notes
Majority of student-institution interactions will be securely digitized
Exam results
Transcripts
Certificates (QR-code based authentication)
General forms & notifications
Student schedules
Registration forms
Tuition fee payments